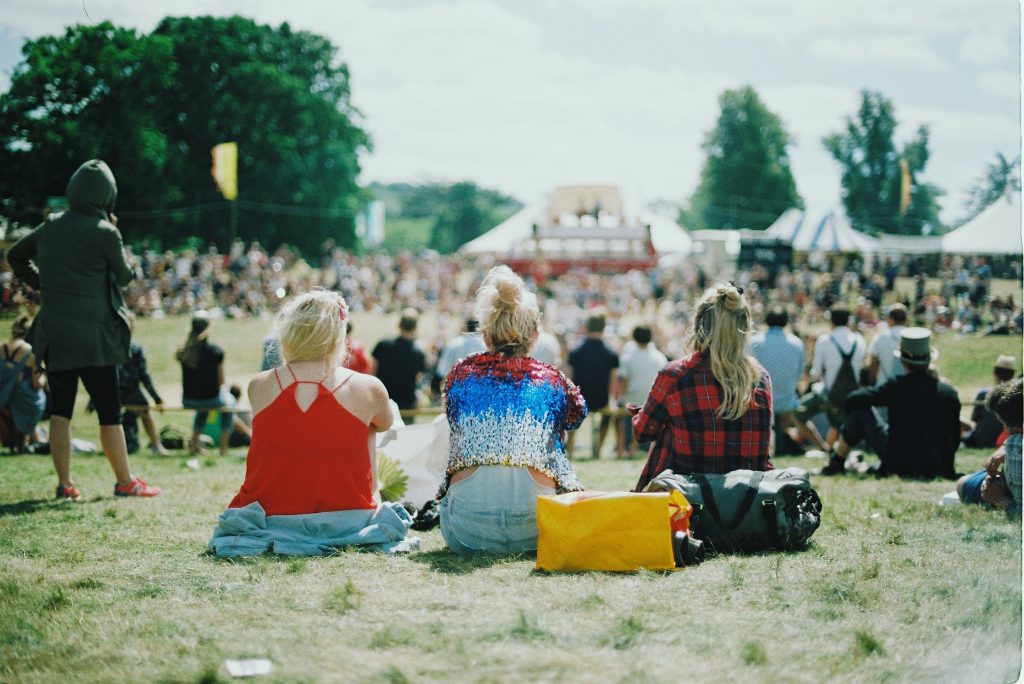 This article by Robert Franken has initially been published in issue #3 of the Reeperbahn Festival Conference Mag.
Within the music industry, various programs, initiatives and public pronouncements are calling for more diversity, female rights and an end to the tradition of male dominance. Meanwhile, hardly a week goes by without shocking reports of sexual assaults against women at festivals and other events. Digital & Diversity Consultant and self-declared feminist Robert Franken has something to say about this – and he doesn't mince his words.
It seems we can no longer just look to the Nordic countries to find shining examples of equality and solidarity in society and business. At least not when it comes to the music industry. And most definitely not when it comes to festivals.
After multiple rapes and sexual assaults at this year's Bråvalla Festival in Sweden, the organizers called the festival off for 2018 (some people are planning to make it into an all-female event instead). Swedish prime minister Stefan Lofven told the Swedish daily Expressen: "This must stop." And yes, it must.
But obviously it doesn't just stop. Festival season is bringing out the most disgusting display of the often quoted phenomenon of toxic masculinity. And toxic it is, if female festivalgoers have to fear for their lives and their safety when all they want to do is enjoy a couple of days with their favorite bands and their friends.
Some festival organizers are trying to make a difference. When 27-year-old Laura Whitehurst from Manchester was assaulted by two male friends, she wanted to cancel her visit to the Glastonbury festival. But the festival makers made sure she could enjoy her stay by implementing a whole variety of safety measures, including a security letter and special access tickets.
But how can events like music festivals become safer spaces for everyone? Certainly one key part of the answer is: awareness. Everybody, and especially men, need to realize that they have to become part of the solution – otherwise they will forever remain part of the problem. The United Nations campaign #HeForShe could be a leading example of how to involve men in the quest for gender equality. Making festivals into safer spaces for everyone would be one essential and common goal.
The Association of Independent Festivals (AIF) offers three key messages to festivalgoers in order to support the idea of #saferspacesatfestivals:
1. Zero Tolerance to Sexual Assault
2. Hands Off Unless Consent
3. Don't Be a Bystander
This is most definitely a good start, but we cannot close our eyes to the fact that there is a pattern. From New Year's Eve in Cologne to Glastonbury 2017, from Roskilde to Bråvalla, it sounds all too familiar: Large groups of men, alcohol and other drugs, and a weekend away from the drudgery of everyday life seem to form a very dangerous combination.
So let's start talking about cause and effect. Horrible crimes like rape and sexual assault are symptoms of a society that hasn't come to terms with what masculinity is about – or should be about. This is why those men who have taken the right step in the right direction should become catalysts for change. They can influence a new norm: a norm of tolerance, respect and equality. We must start today. And we must embrace new concepts to trigger change. The whole music industry thus needs to reboot its parameters of success. Let's replace toughness with empathy, for example. Instead of incredibly long working hours, we should consider job sharing models as an alternative. It's also high time to support gender equality on and off stage. And finally: diversity is key. The more we bring different backgrounds and perspectives together, the better the outcomes will be.
ARE WE READY FOR THIS?
(This article by Robert Franken has initially been published in issue #3 of the Reeperbahn Festival Conference Mag.)